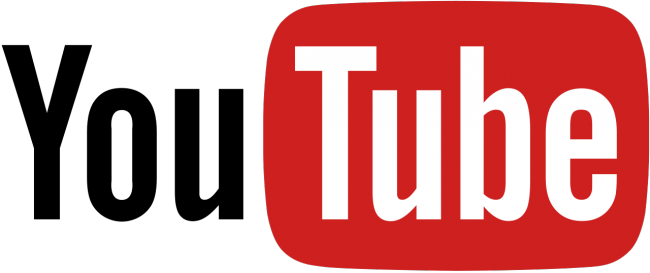 In mid-March, Google revealed that they were introducing custom intent audiences on YouTube, and announced that they would be launching TrueView video ads with calls to action at the end of videos. These new features have opened up new opportunities for YouTube advertisers. The ability to target custom intent audiences allows you to segment 1.5 billion active users of the video sharing website in a new way and display your ads to the customer when they are ready to convert.
What are custom intent audiences?
   Custom intent audiences are based on users' Google search history. Using this feature on YouTube, you can leverage your ads to their full potential.
   A similar type of targeting was introduced to Google Display Network in autumn 2017. You can choose from two types of custom-intent audiences: auto-created and custom-built. Auto-created audiences are made by Google as it analyzes advertisers' accounts and applies machine learning. The other is created by advertisers based on popular search terms and relevant websites.
Custom intent targeting can become an effective tool because it allows YouTube advertisers to take advantage of Google's behavioral targeting.
How to utilize custom intent audiences?
   By targeting specific search keywords, advertisers will be able to show highly relevant ads to their customers, just like they do in paid search advertising. The time has come to go from broad brand messaging to tailored YouTube ads. While there is no need to completely abandon branding, the ability to target custom audiences gives advertisers the opportunity for extensive, detailed messaging. You can let your prospects make the purchase decision themselves rather than dictate them to buy.
   It is explained how advertisers could utilize custom intent audiences. He uses his own hobby, homebrewing, as an example. It is a complicated activity requiring special equipment. These ideas could be used for lead generation and ecommerce.
Attracting new customers
   Before starting a new hobby, people usually do some research. If your business involves selling goods for hobbies, add some educational information for beginners. Once they learn the basics, they will be more likely to make a purchase.
   Here an example of an audience consisting of relevant search terms, such as "How hard is it to homebrew", "Introduction to homebrewing", "How to homebrew", and popular websites for beginners. This combination of search terms and websites could help you target users who are planning to get involved in homebrewing.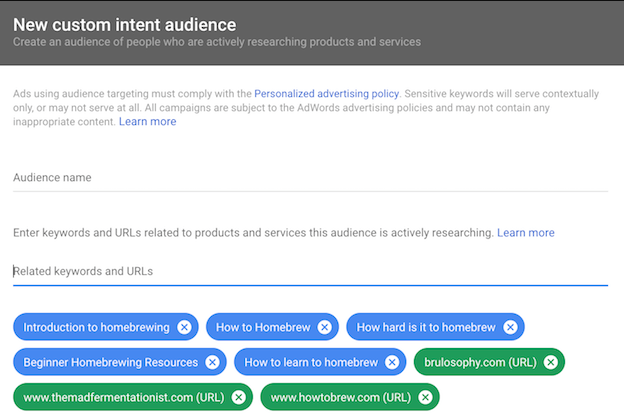 To motivate these users, create a longer video explaining the basic principles of the hobby. Rather than trying to sell your products, try building a personal relationship with your prospective customers. And when they are ready to buy, they will go to your store.
Finding users who are looking for specific goods and services
   This strategy would be especially useful for ecommerce, making it possible for advertisers to test audiences interested in specific products. In this kind of precise targeting, intent plays an important role. You can target users before they even start searching for places to buy hobby-related items, and focus your content on the products your prospects are interested in.
   Let's return to the homebrewing example. People who have familiarized themselves with homebrewing will certainly start looking for kegerators. They will need to buy a lot of equipment, including kegs and taps, especially if they are planning to do it all themselves. These are potential sales that can amount to hundreds and even thousands of dollars depending on their involvement and dedication to the hobby.
Here are some examples of non-commercial queries related to beer kegerators (comparison of types of locks, how to keg beer, etc.) and websites that have answers to kegerator-related questions.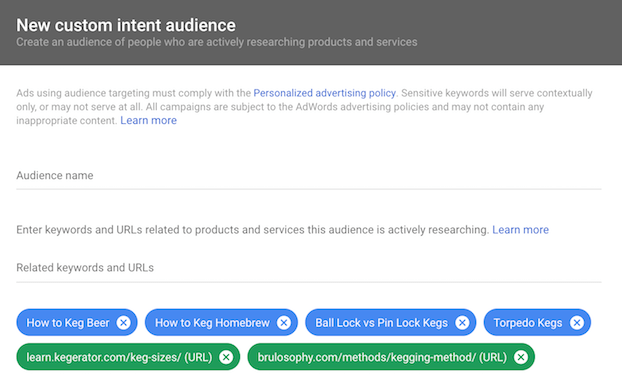 This strategy is similar to the previous one, but in this case, try to provide specific details about a particular product rather than sharing general information. Create a video explaining how to assemble a kegerator or how to keg homebrew. This will earn you credibility among homebrewers.

Using popular search terms
   If you wish to take advantage of custom intent audiences, use popular keywords and include top competitor websites.
What makes this approach so effective is the fact that on YouTube, CPC for high frequency keywords is usually much lower than for AdWords campaigns. You could then add the users who watched your video into a remarketing list and target them in your search or display campaigns.
Conclusion
   The new custom intent audience feature provides the opportunity to combine the visual power of video content with the rich targeting capabilities of search advertising. You can showcase your expertise with engaging and informative content and target your potential customers.
- How to Start in Affiliate Marketing: an Easy Step-by-Step Guide
- How to choose the right offers for your traffic?
- How to improve your PPC campaign?
- Why do you need to use an Ad Spy Service?
- Affiliate Marketing Glossary
- What are ROI, ROMI and ROAS?
- Mobile Affiliate Marketing Tiers Explained
To be updated on the last changes on the market, follow us in social media.