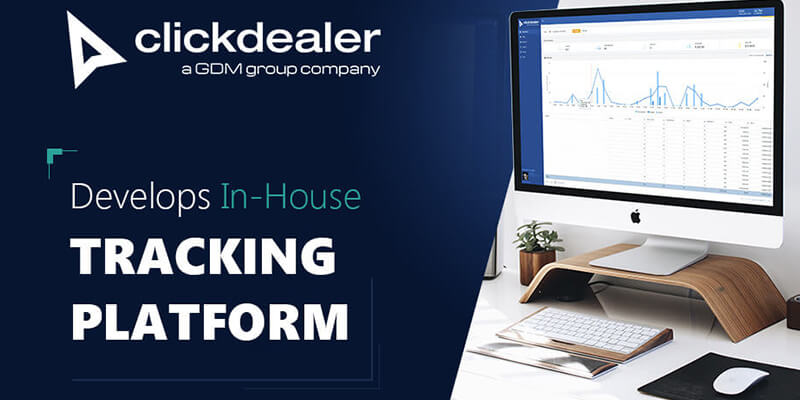 Over 6 years of setting up, launching, and optimizing performance marketing campaigns, ClickDealer has gained intricate insight into the needs and wants of affiliate marketers. At a certain point, it became clear that no individual third party tracking solution possesses all the features required to fulfill those needs entirely. That realization motivated the ClickDealer team to create an in-house tracking platform based on their own experience and feedback from partners.
"When your line of work involves talking to people who run traffic and optimize campaigns on a daily basis, it's not difficult to figure out their preferences in terms of attribution and tracking. The difficult thing is to build a system that would address all of them readily under a heavy load," says Alice Leletska, COO at ClickDealer. "We have learned a lot from similar products on the market and combined their most remarkable qualities with strong backend support. Time is everything in marketing, and that's why we've kept the platform's stability our highest priority while introducing new features."
At present date, ClickDealer has switched all of the company's operations to the new platform. The main improvements from the previous setup include a fresh intuitive UI with detailed offer descriptions and simplified navigation, stronger backend that shortens load times, and a rehauled reporting system. Some of the platform's prominent features are:
- High-speed live reporting and accelerated redirects for maximal performance.
- Custom tracking domain parking available.
- Streamlined granular reporting with custom filters.
- Upgraded API that lets users benefit from the platform's capabilities without using the UI.
- Flexible build that allows to quickly implement new requested features.
Developing fresh in-house solutions to match specific demand is a stepping stone for any company that settles deep enough into its market to find these opportunities. The new platform addresses issues unique to performance marketing, which is ClickDealer's prime field of expertise. Now it's up to affiliate marketers to use the new features to their advantage.