December 29, 2018
Reviews: 2
Hi сhamps!
As you probably know, the sunny Bangkok has recently hosted a conference, that brought together over 3,000 folks working in the area of affiliate marketing. The conference was held in a great location - Centara World, offering breathtaking scenic views of Bangkok.

This conference is among the largest ones organized by the Affiliate World Conferences. It gathers the biggest number of industry players, which makes it an excellent platform for finding new partners and for expanding cooperation with existing ones.
Back from conference, let me share my impressions:
Very structured and well-organized event
Safety ensued by the several level identification
Sensible allocation of exhibition spaces
Conference booklet facilitating the navigation across the large exhibition area
Stickers handed out at the entrance identifying the purpose of your visit, which helps to find the right partner
Large number of webmasters
Traditionally, the organization of the conference was perfect. It's not the first event but the organizers still manage to exceed our expectations, which is a good thing.
Affiliate World Asia Speakers
There are about 30+ affiliate and ecommerce influencers have come to Bangkok:
Tim Burd "Sneak Attack Method" that will help Facebook affiliates increase their ROI by up to 30% via manual bidding.
Learn how to increase your CRO by 65%+ through A/B testing methods by catching Ayat Shukairy onstage where she'll be sharing eye-opening case studies.
Depesh Mandalia is giving you not one, not five, but NINE actionable takeaways covering everything you'll need to make your ecommerce campaigns superior to most.
Find out Danilo Lee's BEST-KEPT SECRETS of lead generation at scale. He's going to show you how he applies the same tactics to his affiliate campaigns as well as those of his Fortune 500 clients.
Frank Ravenelli represents FOREO, the company that sold a product every 3 SECONDS last year. With almost two decades in the performance marketing space, he was vital in developing the strategy that launched them to 10-figures.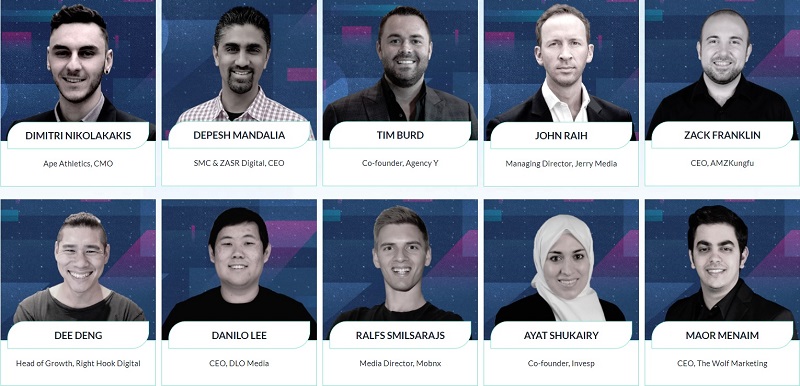 Participants and discussions
But let's talk about the most interesting part – participants and discussions.
The conference was attended by a large number of web masters, which made it productive, not only in terms of finding advertisers, but also attracting additional sources of traffic.
The conference lasts for two full days and. Understandably, the second day some of the participants were visibly tired. This made it a bit tricky to establish professional contacts. Just think, you try to come up with a strategy for cooperation, or at least understand whether a potential cooperation would be possible, and all you get as reply is a pair of tired eyes in which you read, "What kind of service are you talking about? I want to go home, finished work, I had an awesome party last night".
However, we are Affbank and everyone interreacts with Affbank, whether you want it or not. Therefore, in terms of finding professional contacts, this conference was extremely productive. We must admit that despite fatigue and hangover, people pulled themselves together to establish a dialogue.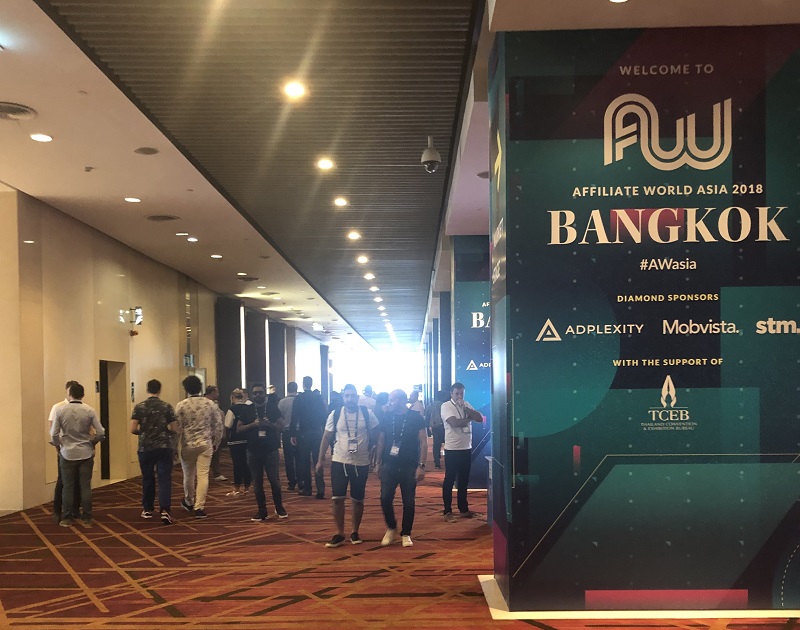 It is worth saying a few words about the audience. Russia and the CIS were very well represented. However, there were also many foreign participants. Hence, the approach to the conversation varied. Thus, even if the foreign parties don't see a direct interest in your affiliate program or service as they are not directly related to this field, they will still converse, asking for feedback on any aspect of their product, will be curious to know about the specificity of neighbouring area, will ask about plans to launch new interesting ideas and products. Whereas, the conversation with Russian and the CIS participants is very straightforward: they are either interested in you or not at all.
Obviously, people come to the event with their own personal goals, be it work or fun, but this conference was able to provide both aspects at the highest level.
Why am I talking about fun? Because the last day I really enjoyed the awesome party organized by Adcombo. But this will be in the focus of our next review.