September 13, 2018
Reviews: 0
Social media has changed the way in which affiliate marketers target their audience.
In the past affiliate marketing was all about creating a website and growing traffic organically while adding interested people to an email list. Then paid ads came along and provided a faster way to generate almost instant traffic at a cost.
With the rapid growth of social media – just over 3 billion people are using some form of social media network in 2018 which is an increase of 13% from the year before – things are now different.
Even though a website landing page, SEO, email lists and paid ads are still very relevant to affiliate marketers, social media offers a new way to target potential buyers.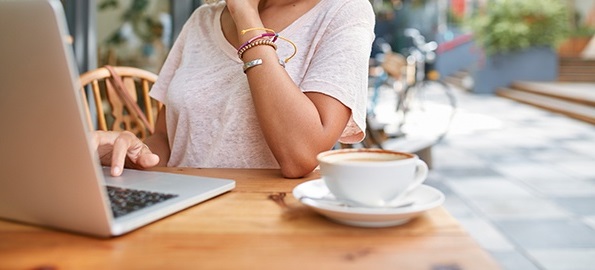 What social media networks can you use for affiliate marketing?
Any!
Whether it is Facebook, Twitter, Instagram or whatever your social media network of choice is, you can use it for affiliate marketing. In fact, it is recommended that you spread yourself around several social media networks and one person that is on Facebook might not be on Twitter.
Social media is one of the best affiliate marketing promotion methods and while you might not be able to be blatantly obvious that you are promoting affiliate links (more on that later), it can be highly profitable.
5 Social media affiliate marketing strategies
We are going to show you the best way to use social media for marketing.
There are 5 different strategies that you should use in conjunction with each other to make the most of your affiliate marketing efforts on social media.
#1 Focus on producing quality content first
Ok, so you have your Facebook, Twitter and Instagram accounts set up and you want to start putting out the affiliate links to the products you are hoping to promote. The first thing we would say is to slow down!
Before you start sending out links you need to produce top quality content first. No-one is going to click on the link if that is all you post or if your account looks like spam.
There are various methods that you can use to boost your social media content and grow your follower count which will result in more clicks and sales over time.
#2 Affiliate redirect links are your friend
Normal affiliate links don't look great. In fact, they can look a bit like spam so it is best to redirect the link or use a URL shortening service to clean it up.
There are WordPress plugins which will create a redirect link for you and a URL shortening service such as tinyurl.com will also make your link look a lot better. Some URL shortening platforms won't allow you to do this with affiliate links but Tiny URL does. When you post this link on social media then it doesn't appear as a spammy link or something that looks like a virus – it creates a user-friendly link that people will want to click on.
#3 Use images for better engagement
Posting plain text updates on Facebook and Twitter is OK, but did you know that providing accompanying images will give a much higher chance at engagement?
Tweets with an image are 150% more likely to get a retweet and Facebook posts with images have a higher chance at engagement such as like, share or someone clicking on the link. If you are putting up a post about a product you are promoting then add an image of it too – people are more likely to respond to an affiliate offer if they can actually see what it is before the click the link.
#4 Communicate with other social media users
Don't be a pariah – be involved in the community that has grown around your niche!
You aren't going to be the only person involved in the market you are trying to promote affiliate products and services for. Social media affiliate marketing isn't just about talking to your followers – engage with other people as well. This is how you grow as an affiliate within social media. When you start retweeting, liking or sharing relevant posts you will find that these users will also start sharing your content. Social media is a community and you need to make an effort to be part of that community in order to grow your own account and reputation.
#5 Build your email list with social media
Finally, email marketing isn't dead – far from it.
There are many email marketing trends that you will see in 2018 and beyond that demonstrate that using email to gain affiliate sales with a targeted link is alive and well.
You can use various methods to grow your list with social media and it is still an important part of affiliate marketing. Even though social media allows us to reach a wide and varied audience right away, email marketing takes time to establish however it means you will have a solid list of targeted individuals or companies that are actually interested in your affiliate products.
Social media affiliate marketing
Social media is the main part of affiliate marketing and has been for a while.
It doesn't mean that other methods are obsolete – email marketing is still a great way in which to promote affiliate products and SEO and paid ads are still vital. Being a social media affiliate means combining social media with other methods and this is how the best in the business make money.
If you want to keep up date with the biggest names and use one of the most effective affiliate marketing promotion methods then you need to utilise social media correctly. Whether it is Facebook, Instagram, Twitter or even Snapchat, you can make social media work to your advantage as an affiliate marketer.
Ensure that you use several strategies depending on the network that you are active on for maximum success and if you follow this great advice for the best way to use social media for marketing then you will see your engagement, follower count and shares grow.
Thanks to TopOffers for such an amazin article! You can find original article in their blog.