dqemperor (Android 4.1+) KR - Non incent
dqemperor (Android 4.1+) KR - Non incent
Status: Attention! This offer has been disabled at 2018-08-13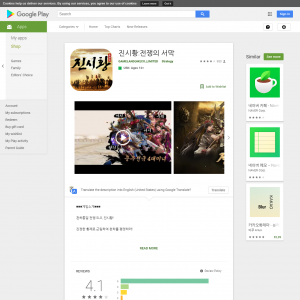 Categories
E-Commerce, Other
Description:
■■■게임소개■■■

천하통일 전쟁 SLG, 진시황!

진정한 황제로 군림하여 천하를 평정하라!

CR < 3%

KPI:RR 10%

No fortune promises: violation of these restrictions will cause cancellation of channel's\source's operation results.
Get ready for all affiliates, because dqemperor (Android 4.1+) KR - Non incent offer is going to knock your socks off! Just check out what you get when promoting it: South Korea, HUGE payouts, Other traffic type, full set of tested and highly convertible creatives, not to mention the cool design of the landing page. This E-Commerce, Other offer will make you $0.52!
Similar viewed: