iCarus M Launching (Android 5.0+) KR - Non incent
iCarus M Launching (Android 5.0+) KR - Non incent
Status: Attention! This offer has been disabled at 2018-08-15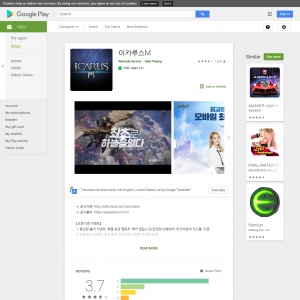 Categories
E-Commerce, Other
Description:
※ 공식카페: http://cafe.naver.com/icamobile
※ 공식홈피: https://playicarusm.com

【오픈기념 이벤트】
1. 풍성한 출석 이벤트: 특별 등급 펠로우 '메카 칼립스'와 한정판 외형장비 '아크리온의 코스튬' 지급!
2. 레벨 달성 이벤트: 희귀 등급 장신구와 다양한 아이템 지급!
(공식 카페를 통해 보다 다양한 이벤트를 확인하세요)

KPI: D1 RR more than 30% + "Tutorial Completion rate" more than 65%
Affbank presents an exclusive E-Commerce, Other offer from Offerseven that excepts traffic from South Korea! If you ever tried to push money-making offers, you are aware that it's worth the effort. iCarus M Launching (Android 5.0+) KR - Non incent offer will bring you to $0.94 profit, guaranteed. Restriction: only Other traffic type!
Similar viewed: