Pirates of the Caribbean : ToW (iPhone 8.0+, iPad 8.0+) KR - Non incent
Pirates of the Caribbean : ToW (iPhone 8.0+, iPad 8.0+) KR - Non incent
Status: Attention! This offer has been disabled at 2018-08-10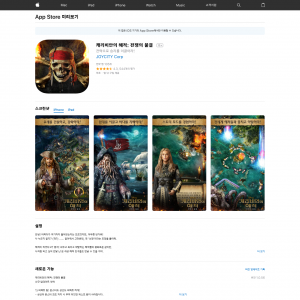 Categories
E-Commerce, Other
Description:
Oh, hello there, mate! Welcome to this wonderful Pirate Life!

Who am I? Captain Jack Sparrow is the name.

KPI: RR≠0% (Loyal users)CVR < 3%Good Traffic Only!
The reason you should start promoting Pirates of the Caribbean : ToW (iPhone 8.0+, iPad 8.0+) KR - Non incent is simple - it is super-convertible! Choose it if you want to earn global and act local - focus your efforts on the Other from South Korea. As much as many marketers wanted to sign up for OfferSeven, it is available only for Affbank affiliates! Each sale brings $2.70 to your pocket.
Similar viewed: