Omiai (iPhone 9.0+, iPad 9.0+) JP - Non incent
Omiai (iPhone 9.0+, iPad 9.0+) JP - Non incent
Status: Attention! This offer has been disabled at 2018-07-18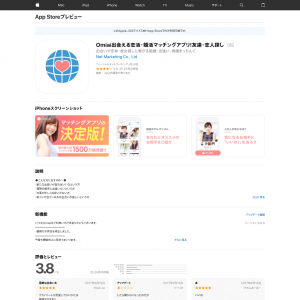 Categories
E-Commerce, Other
Description:
◆こんな方におすすめ!◆
・新たな出会いがあればいいなという方
・理想の相手に出逢いたいという方
・仕事が忙しく出会いがない方
・街コンや合コン以外の出合いが欲しいという方
・婚活は面倒だが、恋人は欲しいと思っている方

Soft KPIRegistration Rate=50%ROAS(month)=40%
Hard KPIRegistration rate is 0% are deduct all installs.
⇒If retained rate of next day is 0% and Registration rate is 0% are deduct all installs.Fraud will be based on Appsflyer Protect 360
The reason you should start promoting Omiai (iPhone 9.0+, iPad 9.0+) JP - Non incent is simple - it is super-convertible! Choose it if you want to earn global and act local - focus your efforts on the Other from Japan. As much as many marketers wanted to sign up for OfferSeven, it is available only for Affbank affiliates! Each sale brings $1.40 to your pocket.
Similar viewed: