프리스타일2:플라잉덩크 (iPhone 9.0+, iPad 9.0+) KR - Non incent
프리스타일2:플라잉덩크 (iPhone 9.0+, iPad 9.0+) KR - Non incent
Status: Attention! This offer has been disabled at 2018-07-16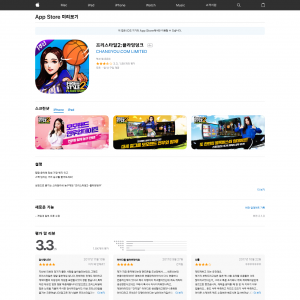 Categories
E-Commerce, Other
Description:
힙합 음악에 맞춰 가장 엣지 있고

스웩 넘치는 거리 농구를 즐겨보세요!

If fraud or incent detected, the conversions will be rejected.
KPI: Soft: Day1 RR above 30%
Affbank presents an exclusive E-Commerce, Other offer from OfferSeven that excepts traffic from South Korea! If you ever tried to push money-making offers, you are aware that it's worth the effort. 프리스타일2:플라잉덩크 (iPhone 9.0+, iPad 9.0+) KR - Non incent offer will bring you to $0.56 profit, guaranteed. Restriction: only Other traffic type!
Similar viewed: