Power Bank на солнечных батареях (Турция) [TR]
Power Bank на солнечных батареях (Турция) [TR]
Status: Attention! This offer has been disabled at 2018-05-11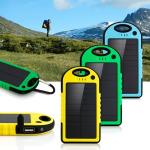 Description:
Мобильный источник питания Энергия солнца в Вашем кармане Быстро заряжает смартфоны, планшеты и прочие гаджеты (iPhone, Samsung, HTC, Sony, LG, Nokia и др). Заряжается от cолнца, USB или от электрической сети. Емкость заряда 16000 мАч. Ударопрочный и влагозащищенный корпус. Срок службы 10 лет. Полная совместимость со всеми устройствами! КЦ 24/7/365 monsterleadsДоставка - все ГЕО, Нет доставки в военные части , полицейские участки, а также возможно ограничение доставки в регионы с действующим режимом ЧП ( длится от 1 дня до нескольких недель) . Как правило регионы ЮГО-ВОСТОК , находящиеся в них удаленные города и деревни.

Allowed Traffic
Веб-сайты, Дорвеи, Контекстная реклама, Контекстная реклама на бренд, Тизерная реклама, Баннерная реклама, Соцсети: таргетинговая реклама, Соцсети: паблики, игры, приложения, Email-маркетинг, CashBack, ClickUnder/PopUnder, Биржи трафика, Мотивированный, Adult, Toolbar-трафик, Co-reg, SMS-рассылка, Поисковый, WAP-трафик
Get ready for all affiliates, because Power Bank на солнечных батареях (Турция) [TR] offer is going to knock your socks off! Just check out what you get when promoting it: Other, HUGE payouts, Other traffic type, full set of tested and highly convertible creatives, not to mention the cool design of the landing page. This Other offer will make you $11.25!
Similar viewed: