Non Stop Laughing Funny Video Maxis Malaysia
Non Stop Laughing Funny Video Maxis Malaysia
Status: Attention! This offer has been disabled at 2018-07-06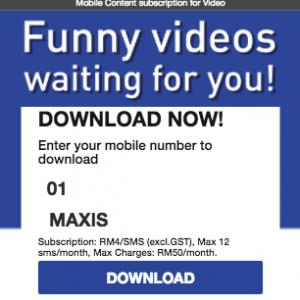 Description:
Users can watch funny video contents. Targeting:
Conversion type: CPA
Conversion flow: Mobile Subscription | MO Flow (SMS)
1. User visits the landing page2. User confirms subscription with SMS
One click to SMS
Devices: Tablet, Smartphone.
Operating systems: iOS, Android, Windows Phone.
Networks: WiFi, 3G, 4G.
Carriers: Maxis.
Restrictions:
No adult traffic.no autosubs.
Similar viewed: