FR - Rachat de crédits - CPL
FR - Rachat de crédits - CPL
Status: Attention! This offer has been disabled at 2018-09-11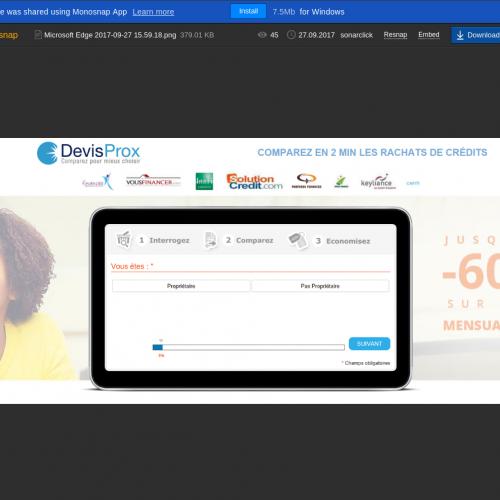 Categories
Finance, Vouchers and sweepstakes
Description:
Restrictions
Credit of more than 15000€, at least two credits
Without salary less than 1500€,
Without prohibited bank loans (FICP),
At least one permanent or retired employee, pensioner or civil servant.
Affbank presents an exclusive Finance, Vouchers and sweepstakes offer from Sonarclick that excepts traffic from France! If you ever tried to push money-making offers, you are aware that it's worth the effort. FR - Rachat de crédits - CPL offer will bring you to $42.05 profit, guaranteed. Restriction: only CPA traffic type!
Similar viewed: