HardTube TIM Italy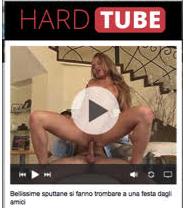 Description:
Get access to adult videos now !Targeting:
Conversion type: CPA
Conversion flow: Mobile Subscription | MSISDN Flow - 1 click
1. User confirms subscription on the landing page directly

Devices: Feature Phone, Tablet, Smartphone.
Operating systems: iOS, Android.
Networks: 2G, 3G, 4G.
Carriers: TIM.
Restrictions:
No incentivized traffic.No WiFi traffic.No iframe
No Misleading traffic
Choose this special Adult offer for Italy traffic as your key to successful promotion! No other offer brings you as much profit as HardTube TIM Italy Affiliate Program! A Adult offer could be promoted at $3.85 on the CPA, it is available only for Affbank affiliates!
Similar viewed: