golosas ycerdas en HD-ES-Movistar-iframe-1click
golosas ycerdas en HD-ES-Movistar-iframe-1click
Status: Attention! This offer has been disabled at 2018-09-24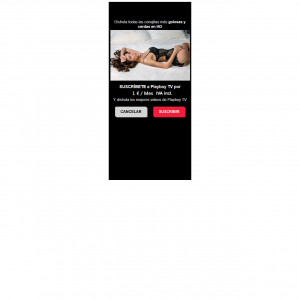 Description:
GEO:ES
Carrier:Movistar
OS:Android
Flow:one click subscription
Traffic Type:only 3G
Choose this special Adult offer for Spain traffic as your key to successful promotion! No other offer brings you as much profit as golosas ycerdas en HD-ES-Movistar-iframe-1click Affiliate Program! A Adult offer could be promoted at $3.00 on the Other, it is available only for Affbank affiliates!
Similar viewed: