Royal Quest Incent - Nordics, DACH, Benelux, US, CA, UK, IE, AU
Royal Quest Incent - Nordics, DACH, Benelux, US, CA, UK, IE, AU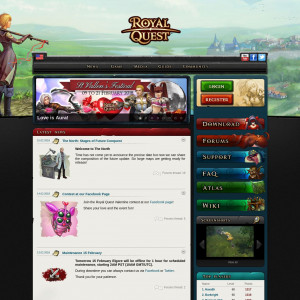 Categories
E-Commerce, Other
GEO
AU AT BE CA DK FI DE LU IE NL NO SE CH US UK
Description:
Royal Quest is associate degree MMORPG and set during a fantasy named Aura, choked with magic, technology and alchemy.

Lead Flow: Single Opt-in

Platform: Client

Allowed Traffic:

+ Invalid or duplicate leads unaccepted

+ No computer program selling e.g. Google AdWords

+ No Server Fraud

+ No whole Bidding

+ will Adult Traffic

+ will Email Marketing

+ will Social Traffic

+ will Co-Regs

+ will Streaming/File-Sharing Sites

+ will Incent

+ will Pop traffic

+ will Text Links/Editorial content

+ will Banner Display

+ Own Creatives want Approval

+ most a hundred leads/day for brand spanking new traffic sources to start out, displayed upon sensible quality feedback.

Creatives:Download Banners
The reason you should start promoting Royal Quest Incent - Nordics, DACH, Benelux, US, CA, UK, IE, AU is simple - it is super-convertible! Choose it if you want to earn global and act local - focus your efforts on the CPA from Australia, Austria, Belgium, Canada, Denmark, Finland, Germany, Luxembourg, Ireland, Netherlands, Norway, Sweden, Switzerland, United States, United Kingdom. As much as many marketers wanted to sign up for Affiliate Trading, it is available only for Affbank affiliates! Each sale brings $1.45 to your pocket.
Similar viewed: