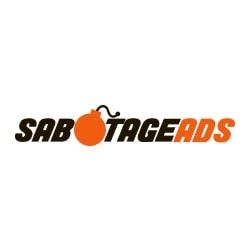 Network details
Payment Method
Payoneer, Epayments
Categories
Games, Travel, Gambling
Description
SabotageAds is a mobile marketing online network with the aim of increasing income generating on both incent and non-incent from multiple GE O's. Considered as one of the best online marketing programs, SabotageAds focuses on the exclusive offers and advanced traffic. We are developed to help you to maximize your revenue and potential.
SabotageAds encourages the connection between advertisers and publishers all over the world. SabotageAps provides customers with a large number of traffic sources consisting of affiliation, direct publishers, and media buying. Thanks to these sources, SabotageAps can reach user acquisition and help them to maximize their monetization with great profits. In terms of money, you will be assured to get competitive payouts and choose suitable payment option you want. Besides, we have a team of experts with rich experience who can support you immediately whenever you have problems.
You can check SabotageAds reviews and Offers on Affbank and ask SabotageAds Team any question by using the contacts above, especially about how to earn money!
For registration in the SabotageAds Network - click on Join Now!
Network Manager
Affiliate programs are different, affiliate programs do their job in every way. Profit everyone! Today I will briefly give feedback on working with Alfaleads. I know Alfa for a long time, I worked with them and with a couple of others - now I have something to compare with. Briefly, the conclusion: if you want to work normally in gamble, betting, sweepstakes, dating it's Alfaleads. You can't think - and the offer will be picked up alive, they can help and answer questions. Don't drive any evidently fraudulent traffic and keep your secrets with you. At rates everything is fine. If you work normally, you can also make private bets. Got high-quality traffic and looking for some extra income? Sign up with Alfaleads.
Read more
Adtrafico is the most amazing network I've ever worked with. No problems with payments for those 2 months. Many good offers, I run sweeps and they convert for me like never before! Thanks for your support, Adtrafico.
Read more