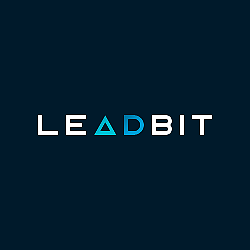 Network details
Description
LeadBit provides affiliate marketing offers in more than 50 countries in Europe, Asia and CIS.
What offers do we have?
The verticals with the highest conversion rate are adult, diet, skin, beauty, health, item to cut down power/fuel consumption. We also have exclusive options for you to start immediately:
Click Flow - the highest conversion rate. The users just need to click the button or tap the screen of a targeted subscription or download page, and then the subscription is automatically released.
PIN Submit - the same as 1-Click Flow with one more step is that the user has to submit phone number to get PIN code via SMS. And then he enters this code and the pixel fires instantly.
CPI (Click Per Install) the user has to access to the home page to install a mobile app.
CPL (Click Per Lead) It is a Single Opt-In Campaign (SOI) which requires just a basic contact details including name and email of the user.
What we pay for?
We pay for confirmed request: to each the filled form, the order has to be verified by phone. We offer many payment method via WebMoney, Paxum, ePayment, Wire Transfer, or credit card transfer.
What traffic types convert the best?
Teaser traffic, facebook, google adwords, search traffic, doorway, e-mail newsletters, instagram, banners are highly recommended.
Note! Fraud, spam and incent traffic is not allowed in our affiliate program.
What we offer you:
Provide a 24/7 personal manager and technical support;
Answer all questions and propose best solution to promote offers;
Prepare all the promotional files and translate to any target language if needed.
All of it you can get right away but it's only the beginning! Thousands of people from all around the world have joined Leadbit so how about YOU?
You can check LeadBit reviews and Offers on Affbank and ask LeadBit Team any question by using the contacts above, especially about how to earn money!
REPORT
Network Manager
Sponsored offers