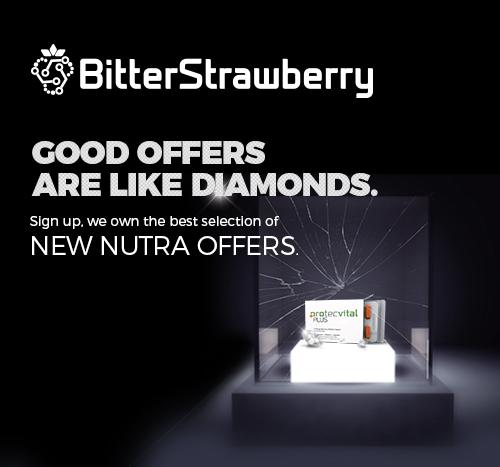 Network details
Categories
Health&Beauty, Sweeps, Mobile Sub
Description
Established in 2010, BitterStrawberry is a progressive network that focuses on mobile traffic. We set the goal to promote the whole domain of affiliate marketing with the assistance of new revolutionary technology tools. Our CP network delivers highly converting campaigns with extensive optimization options and traffic for more than 180 countries all over the world. We optimize all campaigns with the right technology, tools, and insights. We have a team of experts with many experiences in monetization.
They will boost your affiliate marketing programs to gain profits on your GEO, direct, remnant or cap overflow traffic. Working with us, you can be supported analyze your media buying data and target your most profitable users with free in-depth tracking and stats. Moreover, our online marketing program is an unique traffic from premium verified sites. We invented a mobile fraud prevention technology that can dissolve affiliate behavior and patterns by mirroring and filtering in real time. Work with BitterStrawberry and let us bring you profits!
You can check BitterStrawberry reviews and Offers on Affbank and ask BitterStrawberry Team any question by using the contacts above, especially about how to earn money!
For registration in the BitterStrawberry Network - click on Join Now!
REPORT
Network Manager
Sponsored offers