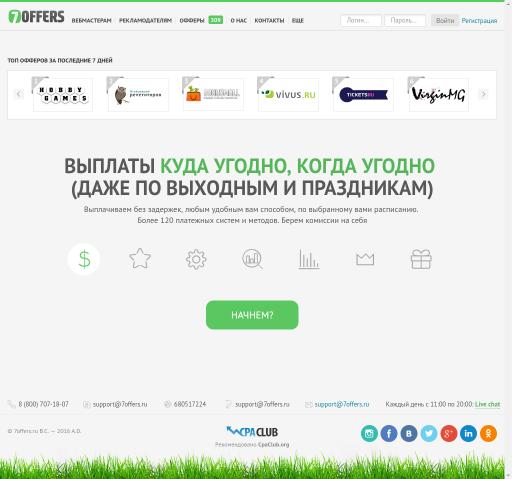 Network details
Description
7offers is one of the largest Cost Per Action affiliate networks.
There are many benefits you can get from working with us:
Abundant programs.
24/7 payment system (including holidays and weekends)
Diverse traffic sources.
Useful tools for work.
Benefits for advertisers:
Only pay for your actions.
We can work under any circumstances and conditions.
Always available traffics.
Always aware of your wishes.
7offers affiliate network has been established since 2014 and is able to work with any kinds of actions.
There are 5 languages that the system performs in: Kazakh, English, Russian, German and Ukrainian.
You can find either high-yielding products or new offers in our affiliate program. It is always available for you.
You can check 7offers reviews and Offers on Affbank and ask 7offers Team any question by using the contacts above, especially about how to earn money!
REPORT
Network Manager
Sponsored offers