Kintura - Tracker reviews
ThriveTracker is the ultimate mobile and web campaign management solut...
Tracker
OctoTracker is Russian professional tracking system for media buyers a...
Tracker
Take your performance marketing to the next level. Create, kickstart a...
Track Platform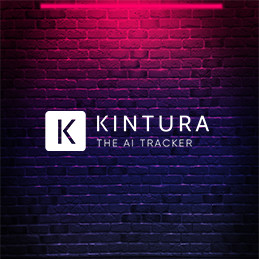 Kintura is the AI tracker, heavily utilizing Artificial Intelligence and Machine Learning to provide an unmatched depth of insight and tools to help you iterate, grow and profit more, faster.

While other trackers provide simple event tracking and segmentation, Kintura provides the power to understand deep user behavior and get immediately actionable insights you can turn into instant creative and media buying decisions.

Super affiliates simply don't have time for cost discrepancies; so Kintura invented the Smart Cost Update. The first of it's kind cost update that utilizes your cost update input to learn more about how the traffic source is billing you and apply that algorithm to future traffic!

Super affiliates don't have time to export traffic source pub reports and import them into complex spreadsheets just to calculate cuts and boosts; so Kintura invented Advisor. Advisor brings Binomial Confidence Intervals and Minimum Viable Conversion Rate inline, where they belong!
Price
| | |
| --- | --- |
| 14 days free tria; | FREE |
| Basic | $69.00 |
| Premium | $149.00 |
| Professional | $199.00 |