Incogniton - Anti-detect Browser reviews
ThriveTracker is the ultimate mobile and web campaign management solut...
Tracker
OctoTracker is Russian professional tracking system for media buyers a...
Tracker
Take your performance marketing to the next level. Create, kickstart a...
Track Platform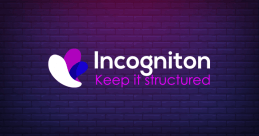 Are you an online entrepreneur who needs to manage multiple accounts on social media networks such as Facebook, Twitter or Instagram? Are you somebody who needs to stay undetected by websites while still managing multiple identities? Stop risking those identities with difficult browser management and get organized.

Incogniton is a software tool that changes the browser fingerprints, uniqualizes web browsing, and allows you to work with several social or ad accounts at the same time. The only thing you need to do is attaching a proxy to each browser profile. With this you avoid that your accounts get linked to each other.