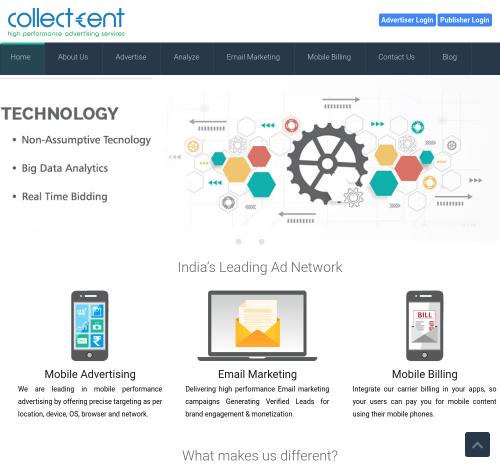 Network details
Impressions per month
3 million
Ad Format
Video, Popunder, Banner, Teaser
Optimization details
Description
Collectcent is an ad technology platform based on Data-Driven Programmatic Advertising that focuses on creating ad content for mobile and desktop.
With a 24/7 support team, you can get the answer to any question you have for Collectcent, or a solution to any issue you've encountered with their platform.
Collectcent also helps their advertisers to increase their traffic and the sales of their products. This platform provides a user-friendly interface, in order for the campaign setting up to be easier and lighter.
Check the reviews on Affbank about Collectcent and for any details regarding their Target Audience, Pricing Models and Advertising Formats, reach the Information section.
REPORT
Network Manager
Sponsored offers
BetMate | CPA [AT, CA, CH, FI, IS, NO, LU, AR, BR, CL, MX, PA, PY, UY] - Deposit