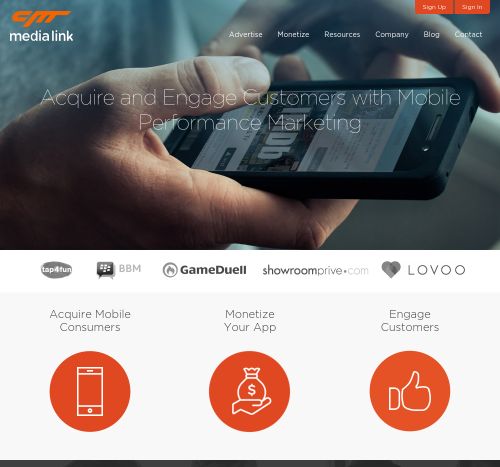 Network details
Impressions per month
18 billion
Optimization details
Description
Cheetah Media Link is a French company founded in 2009 in order to become one of the most advanced mobile advertising & monetization solutions. The Team's desire is to achieve global goals by monetizing matched campaigns and relevant ads with high CPM.
Cheetah Media Link focuses on transparency when it comes to their clients and the price reports and fees are known from the beginning. Their banners are designed and optimized to fit every screen format and the Cheetah Media Link platform interface is intuitive so that every client can achieve the perfect campaign for their website needs.
If you want to find out more about Cheetah Media Link, reach the Information section provided by Affbank. Also, don't forget to get back on Affbank to leave your review after you register in the Cheetah Media Link platform.
Network Manager
Pros: Multi-level targeting Lucrative referral program 100% fill-rate You can monetize even 404 pagesCons: Payment on a monthly basis First minimum payout $100 and for WIRE it is always $500 Adult traffic is NOT accepted
Read more
TrafficJunky gives you access to the most adult impressions of any network. I find their interface and campaign creation to be a bit tedious and the banner sizes aren't always standard so that creates work for me. It's super easy to blow your budget until you know how the bidding system works and what geos to target so start slow and very specific. Their support can be good or bad just depends on who you talk to and they now offer 24/7 support thats nice. They accept a variety of payment options. I'm not a fan of their stats and have never figured out their s2s postback tracking but they are still worth using.
Read more