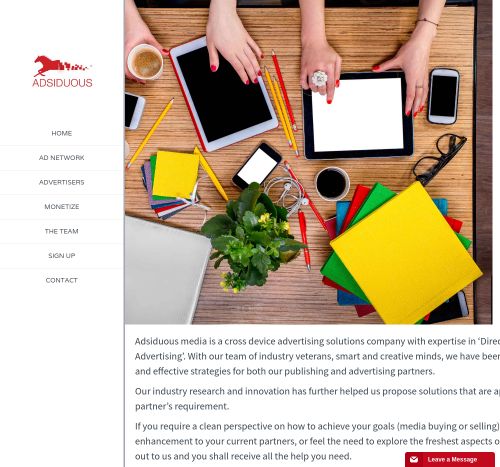 Network details
Ad Format
Video, Mobile, Rich Media, Banner
Optimization details
Description
Adsiduous is an advertising company that provides solutions with the help of their team of experts and veterans in this industry. Adsiduous offers innovating strategies for Advertisers and Publishers.
The platform uses partners such as Fraudlogix and has implemented a strong anti-fraud tool in order for the campaigns to run under safe circumstances using real traffic.
Adsiduous has an optimized performance system that ensures your ads are a promising investment on which you can have significant revenue.
Probably the best thing about Adsiduous is that they use primed technology stacks to have corresponding supply and demand.
Check the reviews on Affbank about Adsiduous and for any details regarding their Target Audience, Pricing Models and Advertising Formats, reach the Information section.
REPORT
Network Manager
Sponsored offers