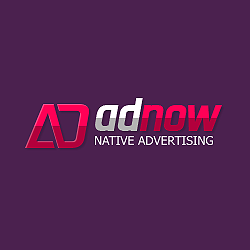 Network details
Payment Method
Wire, Paypal, Epayments, Webmoney
Impressions per month
6 billion
Optimization details
Targeting by Carrier:
Yes
Description
Adnow is a creative hybrid ad format founded in 2014 by a digital professional team specializing in online marketing, RTB and Big Data. It was created to simplify the work of advertising and exploring outstanding content. In the operation of brand promotion campaigns, clients and agencies are allowed to use media banners and native ads given straightforward to them during the same campaign.
When it comes to serving interesting ads and content, the concept is quite apparent while the high-tech resolution is rather difficult to explain, which took more than 1 year for our team to develop the first platform model with impressive algorithmic effectiveness at the beginning. This platform has been upgraded and become a powerful advertising tool thanks to our enthusiasm and accumulated knowledge. The year 2016 marked Adnow's success, witnessing its partnership with 160 000 customers from over 114 countries.
You can check Adnow reviews on Affbank and ask Adnow Team any question by using the contacts above, especially about how to earn money!
REPORT
Network Manager
Sponsored offers