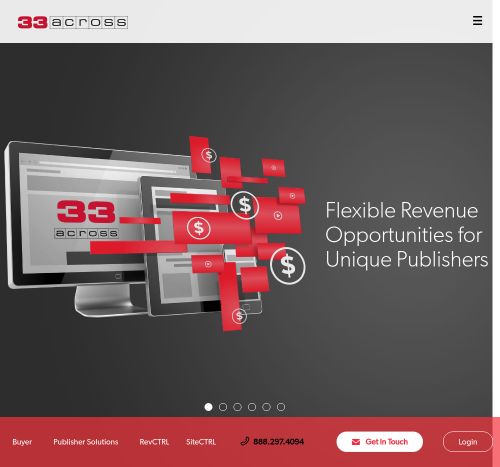 Network details
Optimization details
Description
33Across is an advertising platform that uses advanced technology in order to make publishers earn revenue and gain actionable insights. 33Across combines creative supply with technology-driven scale using programmatic solutions.
With 33Across, the campaigns set-up is proceeded immediately and only one sequence of code enables all the formats. Their ads are not intrusive and there is no complicated development knowledge needed.
They have implemented the "White Glove Service" whose main goal is to help you increase your revenue.
If you want to join the 33Across Network!
For additional information before registering on the 33Across platform, see the Information section to find out what Pricing Models they offer, which are their Targeting Options and Advertising Formats. Don't forget to return on Affbank in order to leave a review about 33Across.
REPORT
Network Manager
Sponsored offers